Protecting Your Business Is Our Top Priority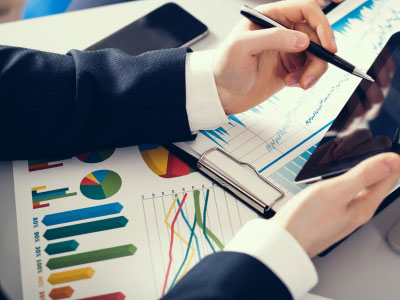 Located in the Iowa City corridor, the attorneys of Pugh Hagan Prahm bring valuable experience, business insights and legal expertise to every matter they handle. At Pugh Hagan Prahm we share our client's passion for innovation and excellence. Our business centric attorneys are personable and will work closely with you every step of the way in order to understand your business, goals, and risks. Our clients range in size from sole proprietorships to multi-million dollar companies. Our business attorneys assist individuals, partnerships, limited liability companies, not-for-profits, and corporations large and small in a wide array of transactions that advance and strengthen their positions.
YOUR BUSINESS MATTERSSM
Whether you're seeking a real estate attorney or legal advice regarding eminent domain, our Real Estate & Land Use attorneys are more than happy to advise. Pugh Hagan Prahm is a Tier 1 ranked firm in the area of Land Use & Zoning (US News and World Report). Our attorneys are experienced in representing clients with acquisition, leasing, refinancing, sale and exchange of real estate as well as representing governmental entities, private parties and financial institutions.
Our Commercial Business Transaction services, including:


Acquisitions and Sales of Businesses or Assets
Sale & Leasing of Commercial Real Estate
Banking and Finance
Business Entity Formation
Business Succession Planning
Buy-Sell Agreements
Capital Restructuring
Certificates of Need
Commercial Real Estate Sale & Leasing
Confidentiality Agreements
Contract Drafting and Negotiations
Corporate Matters
Employment Agreements
Executive Compensation/Incentive Plans
Finance and Loan Transactions
Foreclosures
Formation, Merger, and Dissolution of Entities
Health Law Regulation
As one of the preeminent firms in our market, our innovative and dynamic attorneys can assist you and your business through the most turbulent and stressful situation. Let us show you how "Your Business MattersSM" to the attorneys of Pugh Hagan Prahm PLC.