Full-Service Estate Planning and Probate Law
At Pugh Hagan Prahm PLC , we are well versed in crafting simple wills, trusts, complex wealth transfers and business succession plans. For all of our clients, no matter the size of the estate or business, our goal and approach are the same: to develop an estate plan that will best suit your needs and objectives.
SOPHISTICATED ESTATE PLANNING TECHNIQUES
Estate planning is essential to preserve family wealth and can go beyond just the drafting and execution of a will. Our attorneys formulate and implement long-term estate plans aimed at protecting your financial security while minimizing the tax burden of transferring wealth to the next generation.
Our estate planning attorneys create personalized plans utilizing sophisticated estate planning techniques such as "Crummey" trusts, special needs trusts, irrevocable life insurance trusts, private charitable foundations, charitable trusts, family limited partnerships and limited liability companies. We handle tax and probate matters for individuals, beneficiaries, fiduciaries, and counsel executors and trustees. We can handle every aspect of estate planning and administration for you, from tax planning to distributions from an estate or trust.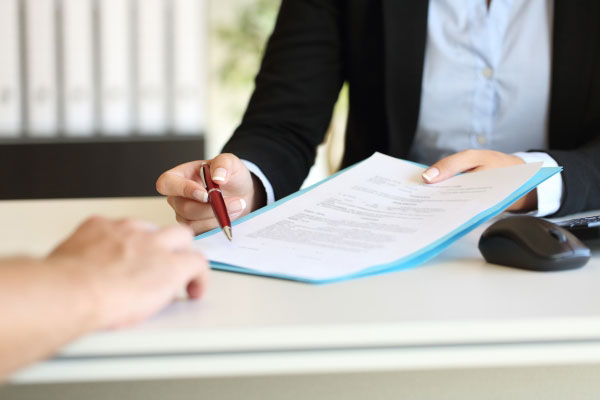 ESTATE PLANNING FOR YOUR BUSINESS
Protecting the wealth represented by a closely held business is a major part of our trust and estate planning practice. We tailor creative long-term business succession plans to minimize the potentially devastating effect of estate and inheritance taxes on closely held businesses. These plans may include the creation of partnerships, trusts or other entities, and the use of shareholder agreements.
In the unfortunate event that there is a need for litigation, our firm has a strong litigation practice with experience in trust and estate litigation. We represent executors, trustees and beneficiaries on many trust and estate matters including will contests, document interpretation issues and other probate litigation matters.
PLANNING FOR YOUR FAMILY'S FUTURE
Estate planning involves planning for incapacity as well as for death. Durable Powers of Attorney and Advance Health Care Directives prove invaluable in the event of your incapacity by providing others the authorization and means to make the necessary day-to-day decisions of life without having to resort to a costly and time-consuming conservatorship.
In the event of death, other documents are required to manage and ultimately to distribute the assets in your estate. These documents usually take one of two forms: (1) a revocable living trust or (2) a will. Both documents direct the distribution of your property according to your wishes, but the costs and benefits of each must be considered in light of individual circumstances.
When planning for you and your family's future, there are bound to be challenging questions. We will help you answer those questions, and prepare you and your family for the future.
Contact Pugh Hagan Prahm today regarding our estate planning and probate services in Iowa City and throughout the state of Iowa.