Providing Effective Guidance to Financial Institutions and Borrowers
Competition, innovation and personal connections are at the heart of commercial lending for most successful financial institutions.

As change in the banking industry progresses, our attorneys counsel financial institutions of all sizes. Our Banking and Finance attorneys assist with the following matters:
Commercial Lending and Syndicated Financing
Tax Increment Financing
Bond Financing and Issuance
Tenants in Common Agreements (TIC Agreements)
Mortgage Lending and Securitization
Real Estate Development Finance
Regulatory Compliance
Title Opinions
Loan Workouts and Restructuring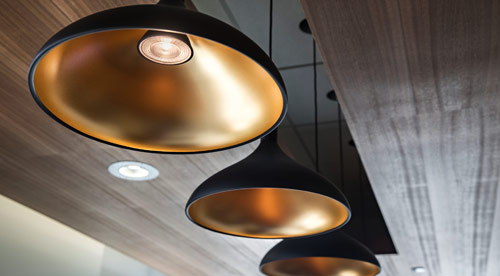 BANKING AND FINANCE CLIENTS
We are experienced advisors to banks, credit unions, and financial service companies.
Recognized for our work in complex financing transactions, Pugh Hagan Prahm PLC lawyers represented lending institutions in over $350 Million in projects in 2016 alone. Our attorneys work diligently to get deals done, protect the lender's collateral, and satisfy regulatory requirements, all in a timely manner. We also assist our clients with the following matters:
Purchase and sale agreements
Due diligence
Leveraged acquisitions
Foreclosures and workouts (short sales)
Placements of debt securities
Project financing
Inter-creditor agreements
Real estate financing
Asset based financing
Business loans and security agreements
Swaps and other derivative transactions
Syndicated financing transactions
Pugh Hagan Prahm PLC represents lenders and borrowers in virtually every type of commercial and residential lending transaction. We work to finalize loan transactions consistent with our clients' needs as expeditiously and effectively as possible.
With an Iowa City area office and clients statewide, we have vast experience in large, small, secured and unsecured lending arrangements of various structures and levels of complexity. If you or your institution need assistance or local counsel with high level experience, contact the attorneys of Pugh Hagan Prahm PLC at (319) 351-2028.