A Collaborative Approach
The attorneys of Pugh Hagan Prahm represent our clients in various civil actions. We handle litigation in federal and state court, at the trial and appeal levels, arbitrations, mediations and administrative proceedings. Our collaborative approach and expertise optimizes outcomes. This method leads to clients using our firm time and time again for their legal needs.
COMMERCIAL LITIGATION
Pugh Hagan Prahm's litigation attorneys are skilled in handle any type of civil dispute, from straightforward breach of contract to land disputes to complex business and commercial suits. Our litigators have extensive experience in state, federal, and bankruptcy courts, before state and federal administrative agencies, and with arbitration, mediation, and other forms of alternative dispute resolution. We are apply sophisticated information technology systems, allowing us to efficiently and consistently provide outstanding representation.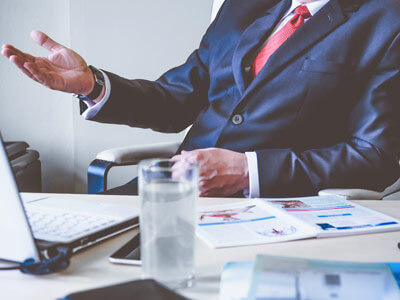 At Pugh Hagan Prahm, we recognize that litigation is more than just another legal issue for our clients—it is a disruption to business and personal life. In every case, we develop a strategy that serves the client's best interests, both as an individual or business as well as a party to a lawsuit. Our attorneys' skills in negotiation, mediation, and arbitration, along with our extensive experience as litigators, results in effective and efficient resolution of disputes, before the expense and disruption of courtroom proceedings. When pre-trial resolution is not possible, our early development of cases strengthens our ability to litigate to a successful resolution.
Pugh Hagan Prahm represents clients in all types of litigation, including real estate, land use, construction, eminent domain, zoning, creditors' rights, contract disputes, ownership disputes, inter- and intra-business disputes, and other civil matters. While our office is in Iowa City, our services are available statewide and regionally.
LABOR & EMPLOYMENT LAW
Pugh Hagan Prahm represents primarily business employers in a wide range of employment matters and issues in virtually every industry. Our labor and employment matters encompass:
general personnel advice, including compliance with local, state and federal laws and counseling on employment contracts;
counseling executives and corporate management regarding their employment contracts, severance agreements, and other personnel matters;
drafting, enforcement and advice regarding employee handbooks, policies, and procedures;
non-competition agreements, including drafting, enforcement and defense of non-competition covenants; and
Immigration matters.
Compliance with state and federal labor laws, including the National Labor Relations Department.